CH Village Maiden at Keridale  
Our beloved Grand elder Lady lived her best life for nearly 15 years and is
behind all of my current Goldens!!! Friend to everyone she is very much missed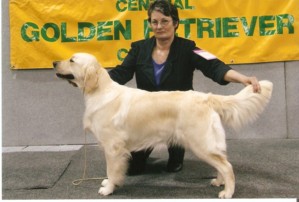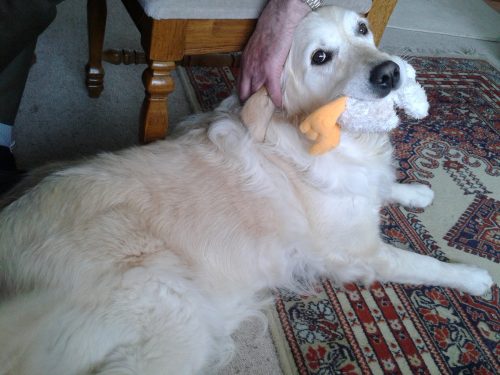 ————————————————————
My big handsome cheeky boy. Gone too soon.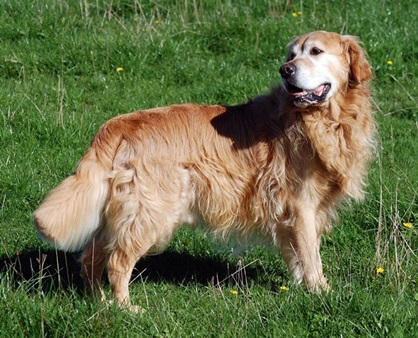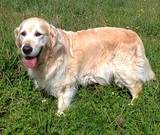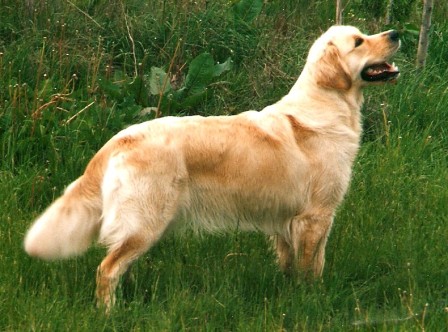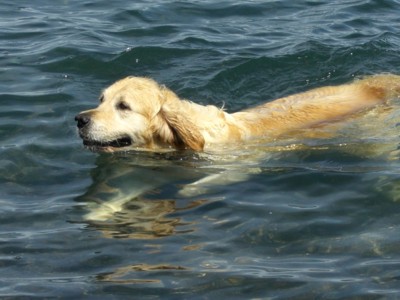 Bella was the foundation bitch for all of my current Golden Retrievers.
A gentle sweet natured girl, a friend to everyone.
—————————————————————-
Ch Kerriedale Ice Magic
Sire: Ch Glentreve Frozen Asset(AI)
Dam: Casadeoro O What A Shelby
DOB     2/02/98 – 27/9/10
Rest in Peace my Magic Man.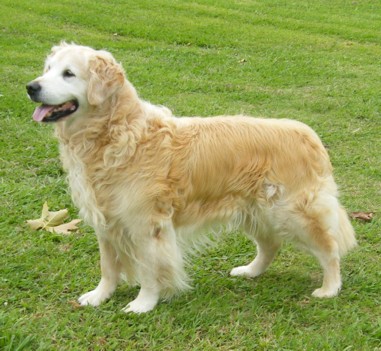 Magic winning Res Of Breed at the Nationals Sep 2003 Judge Mr Bodegard (Sweden)

Magic enjoying the snow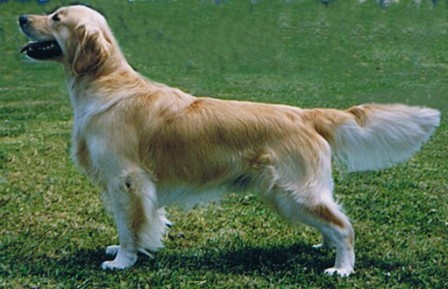 Magic 2 years
Achievements: My first Show Champion and Homebred too.
Magic was a multi Allbreed group winner. The highlight  of his show career was in September 2003 when he was awarded Res Dog and Reserve of Breed at the National Dog show under Mr Bodegard of Sweden. 
Foremost Magic my loyal companion.
———————————————————————————————
Owned and loved and totally spoilt by my good friends Craig & Linda, Chyna was their best friend for 11 years. Thank you for loving Chyna and giving her such a wonderful home
Kerriedale Chyna Doll (Chyna)
Sire Ch Casadeoro Harvest Gold (Harvey)
Dam Ch Casadeoro Waihi Taragon (Tara)
—————————————————————————–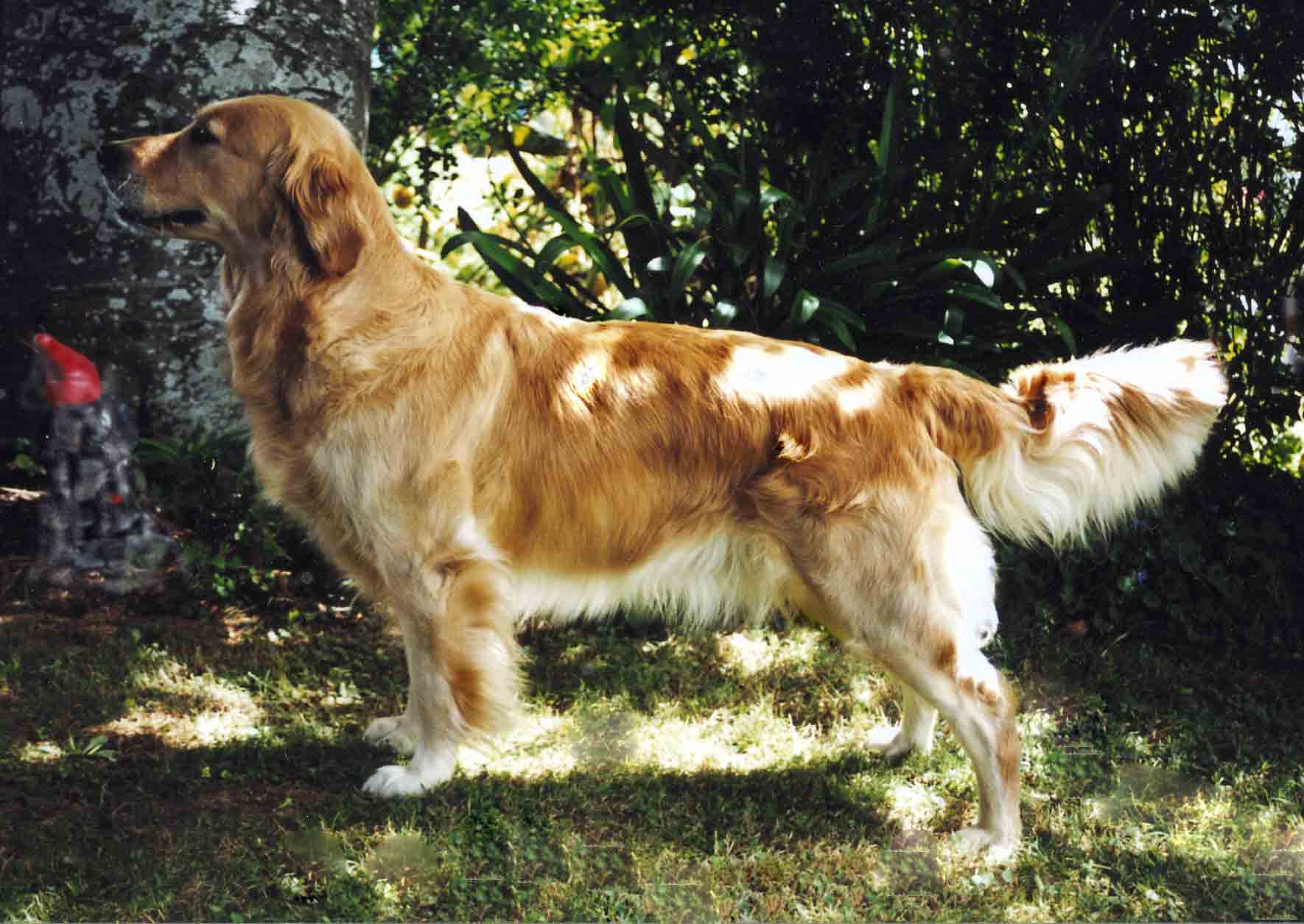 Casadeoro O What a Shelby
DOB: 04 April 1996-17th August 2009
Sire: Ch Casadeoro Tys O'Kelly
Dam: Casadeoro Lady Savanah
Hips 3_3=6 Elbows 0:0
 Maggie is the mother of Magic and Piper and deserves her place in my hall of honour
Maggie spent her final years living in the lap of luxury with friends in Auckland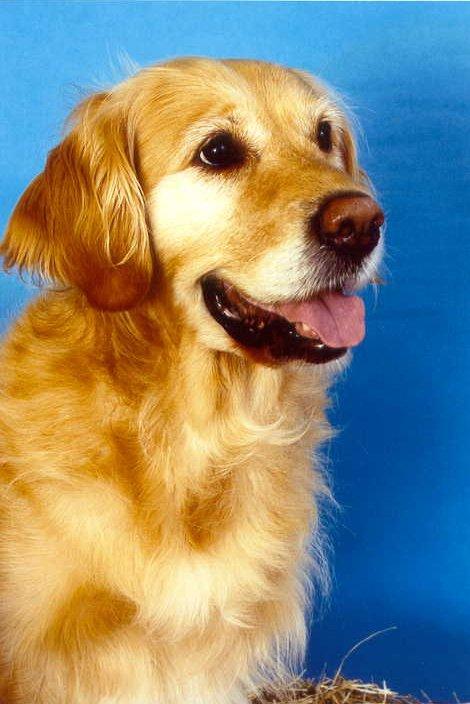 Kerriedale AJ's Kaprice, CDX
Sire Ch Glentreve Dream of Swift
A  Krista
daughter, Abby was owned and loved by Greg and Sue Dainty
Sue is actively involved in her local Obedience Club where Abby was a well known personality.
On 29th October 2006 Abby qualified with obedience CDX, a proud day for owner Sue and cheered on by her many friends.
Abby also achieved her Canine Good Citizen award in 2005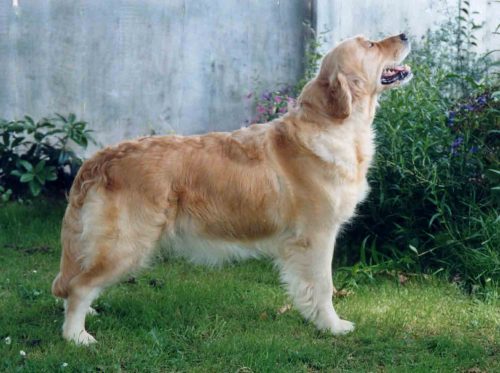 16 October 1992 – 19 May 2006


Sire: Ch Ardara Kellisohn




Dam: Charterhall Lacebark
Rest in Peace under the Apple Tree
1 CC, Multiple Reserve CC's
Krista was the matriarch around here and kept all the young ones in line
Succumbing to arthritis in her 14th year, Krista is sadly missed around home. Her favourite activity was cruising around the front paddock, checking the smells and keeping an eye on the neighbours dog, to warn me if it got off it's property!!

"Tara"
Ch Casadeoro Waihi Taragon
Sire:Ch Glentreve Woods of Fire
Dam: Ch Casadeoro Santa Rosa
July 96 – November 2003
Multi Allbreed group wins to her credit
Possessing the typical Goldie temperament, Tara was my second champion and her special love was cats. She would turn herself almost inside out to say hello. She loved everything on two legs and four!
She would never make a guard dog as to her, all people are her friends.
Tara has gone to join her Goldie friends at the Rainbow Bridge at the too young age of 7 1/2 years, due to a brain haemorrhage. She will be sadly missed.